About
Originally from the UK, Mark Fitzsimmons (Australia) started photography at age 12 with a 35mm camera bought from a friends dad.
Leaving school, Mark pursued his passion for photography working in London as an assistant for a variety of photographers and studied photography at Paddington Green (City of Westminster) before deciding to travel overseas.
With a Nikon FM2 camera in hand, rolls of Kodachrome 64 and a backpack, he travelled throughout the Middle East, South East Asia, Australia, the Pacific and the US over the next few years before settling in Australia at age 23.
It was here that opportunity presented itself for Mark to get into helicopters and extend his passion for photography into the air. Not content with just taking images, he also became a commercial helicopter pilot in 1996.
Sydney Airport based, Blue Sky Helicopters was formed the same year and over the next 23 years, Mark built an aviation business specialising in aerial photography/filming, media, aerial firefighting, charter and tourism. In 2019, Mark sold the Blue Sky brand but has continued with his other aviation business (formed in 2015), BLACK OPS HELICOPTERS. He is an 8000+hr helicopter pilot and when the opportunity presents, he continues to travel overseas to photograph wildlife.
Having now visited every continent on earth, Mark now has an extensive library of stunning images from his travels, however, his main subject matter is African wildlife, large and small from elephants to ants! He also has a great interest in the conservation of the animals he photographs and the communities he visits.
Images are available as acrylic blocks, framed art shots, home furnishings & large scale (limited edition) wall mounted prints. Prices from AU$125 to AU$2500…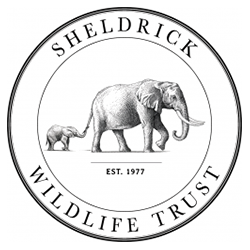 ---
The SWT is dedicated to the protection and conservation of wildlife and habitats in Kenya. Best known for the rescue and hand-rearing of milk dependent orphaned baby elephants and rhinos, so that they can return to the wild when grown, the SWT also manages anti-poaching teams, mobile veterinary units and community outreach programs.